Brand Marketing! Building Identity
Focus your customers on your brand while building an identity that generates customer relationships and loyalty while boosting revenue and growth!
Building Your Brand Identity
We take the view that brand marketing is an approach to communications, sales, product, and service that grows the asset of your brand's equity and identity. Each program is custom tailored and designed to your specific goals and specifications.
Brand Valuation
Brand Marketing is the process and methods to buildng a strong brand. The theory of brand marketing: spending on marketing is an investment in building a brand's value, and in-turn the company's value. That investment-based strategy makes brand marketing different than other marketing strategies such as direct response marketing.
Brand marketing focuses marketing so it is an investment building an asset called brand equity. Brand equity is the portion of a companies value or market cap attributable to a company's brand.
All business assets have value because they generate future revenue and profits. A brand is no different than any other business asset. It makes future sales possible.
The Brand Cycle
The Brand Cycle is about the journey an average customer takes with a brand. The better this journey is understood and managed, the more sales are generated and the higher your customer loyalty will be. This cycle can be broken down into approximately the following 9 phases:
Discovery: the customer discovers your brand.
Evaluation: the customer researches your brand.
Purchase: the customer moves forward and purchases your product or service.
Familiarization: the customer learns how to use your product and the benefits of your company.
Utilization: the customer uses your product on a regular basis.
Reflection: the customer decides if your brand is worthy of loyalty.
Repurchase: the customer decides to purchase your product again or try a competitor's product.
Disillusion: the customer feels neglected and not valued.
Departure: the customer moves on to a more promising brand.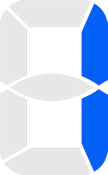 Discovery
First Impressions determine how likely a potential customer will even consider your products or services. This phase starts when the customer first hears about your brand and ends when they decide whether they have a need for your products. Communication is critical during this phase; advertising, media, product placement, and presentation all help make or break the customer's decision.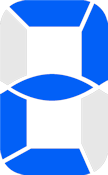 Evaluation
The customer realizes that he needs your product or service and carefully evaluates the merits against the requirements. During this phase clear and detailed information is critical. The customer will also look for other people's feedback and reviews to try and determine if the purchase risk is acceptable.
Purchase
The purchase phase is the most obvious one, it is when the customer selects your product over the competition. There are 4 main elements that determine this phase; 1) is your product available? 2) is the necessary information for the customer to make an educated decision available? 3) is the price point, and 4) what if the customer changes their mind?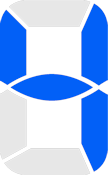 Familiarization
This phase is right after the purchase phase, it is when the customer first gets to use your product or service. Is this phase a positive experience or does it leave the customer feeling frustrated? The better the experience, the longer and more positive the association with your brand the customer will develop.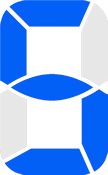 Utilization
From the customer's point of view, this is the most important phase, the time period that they actually use the product. This is the period that the customer determines the actual useful value of the product. Is this a product that made a worthwhile difference?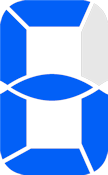 Reflection
As the product's end of life approaches, the customer will reflect over the period that they got to interact with the product. Should they consider alternatives? or just purchase the latest model? Are there enough association with your brand that they will even remember your company?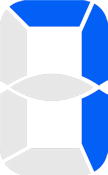 Repurchase
This phase is exactly the same as the purchase phase with the exception that there is now an added association with your brand built through the experiences the customer had owning and using your products and services. The 4 main elements also remain, but are slightly less strong.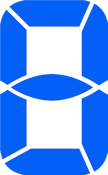 Disillusion
This phase is critical in that this determines how your customer will perceive your brand in the future and the feedback they will provide to other potential customers. A disillusioned customer is much more difficult to turn around at this late phase and will almost certainly depart. Damage control is your top priority in this phase.
Departure
The departure of your customer does not necessarily mean that they left your brand for good. Often customers are enticed by another brand's marketing campaign, but once they have gone through that brand's cycle, they may remember your brand fondly and be back. It is important that you don't do anything that will damage future possibilities.
The Opportunity
At each phase of the customer journey, there are opportunities and actions that a brand needs to take to be successful. The better each company's customer journey is researched and understood, the larger the opportunities and the more likely these actions will be successful and convert into sales. As part of our Brand Marketing programs we carefully analyze and document your customer's journey and then put together a plan for each phase to help attract, convert, and maintain the customer.
Start Managing Your Customer's Journey!
Don't miss out on the opportunities to communicate your brand properly and convert the tire kickers to customers. Give us a call today or fill out the quote request form below. We can help you transform your business and how your customers see your brand.
BRAND MARKETING QUOTE REQUEST
If you would like a quote on a Brand Marketing campaign, please fill out the form below to request a custom quote.
Please be as detailed as possible. This will help us to determine what services would work best for your application. Once we start with the quote, we will need to setup a call to review all the details. Depending on the requirements, a consultation fee maybe required.
Brand Marketing Frequently Asked Questions
What is Brand Marketing?
Brand Marketing is the management of the overall experience that a customer has from the initial research through the ownership and final departure. Each phase of the customer journey offers opportunities and challenges.
What sets Brand Marketing apart?
Brand Marketing focuses on every aspect of the customer's journey as they interact with your company and its products and services. What is the perception that you desire your customer to have of your company? This is what will define your brand. 
What is the customer journey?
Whether you are considering buying a new car or a bar of soap, each customer goes through a journey that starts at the research phase moves on to the purchase of the product and then final progresses to either a departure from your product or continued repurchase. Understanding your customer's journey will greatly help your appeal to each phase thereby increasing sales and maintaining repeat customers. Getting it wrong will almost surely result in missed opportunities and dissatisfied customers.
How long till I start to see results?
Building a Brand is an intensive endeavor and not something built overnight. Building a brand is developing customer expectations. This means analyzing every aspect of your customer's journey and how you will market your products and services at each phase. Results could take months or even years.
Why choose a Brand Marketing plan?
A Brand is much more than just a logo and a fancy font for a company name. A Brand stands for everything that a company represents and it encompasses its products, services, goals, vision, culture, and core values. A truly successful company creates an image that elicits certain emotions in its customers. This image or Brand is what a Brand Marketing plan defines and then communicates to the company's customers to convince them to purchase its offerings. If you are looking at building a successful company that presents a certain image, then a Brand Marketing plan is a must! 
What size company should invest?
Every company, no matter what size they are should carefully consider how they want their customer to view them. Most companies have multiple other company's competing for their customers. Considering how you can stand out from your competitors and developing a plan to implement this is what Brand Marketing is all about. The better you understand what triggers your customers, the better you can appeal to them and convince them to purchase your products and services.