Digital Marketing Plans! Your Online Presence
Connect with customers through online digital channels leveraging marketing tactics such as search marketing, content programs, email marketing, and social media channels!
Boost Your Online Presence
Marketing has transformed and moved online over the last decade making it an essential necessity for any company wanting to become or remain successful. Each Digital Marketing program is custom tailored and designed to your specific goals and specifications.
Digital Marketing
Digital Marketing is the marketing of a brand, its products or services using digital technologies, mainly online on the Internet, but also includes mobile phones, display advertising, and any other digital mediums.
Effective Digital Marketing campaigns include multiple disciplines. For example, an online paid advert directs a potential customer to a website for more details where they are provided with additional articles, images, videos, reviews, and even live chat should they have additional questions. These digital elements all work together to convert that visitor into a customer.
Digital Marketing works best when a strategy has been developed along the potential customer's journey. This starts with finding and attracting a potential customer, then converting them and closing the sale. This is followed by keeping them captivated and nurturing their experience to keep them loyal and repeat customers.
Digital Marketing Elements
Digital Marketing consists of marketing elements that are digital and used online. Using these all in a balanced combination with each other results in successful online presence for your company. The main components of Digital Marketing include:
Web; properly and effectively designed websites.
SEO; optimization of the online presence for search engines.
SEM; online paid marketing including adverts and remarketing
Email; marketing to existing and potential customer using emails
Content; the use of articles, blogs, and copy to provide value to visitors.
 Social; interaction with social media platforms and groups.
Analytics; the use of historical data to direct future efforts and monitor results.
Press; the use of the media and press to disseminate company information.
 Support; enabling customers to easily get questions and issues answered.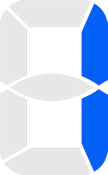 Website Design
Your company's digital journey starts online with a website. The website is the first impression that visitors will get of your company. The website is where you want to impress and court your visitor, help them find what they are looking for and show them how you can help them. You will want to engage them and make them feel welcome and informed. It is the start of your digital journey.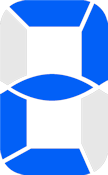 Search Engine Opimization
Next you need to make sure that potential customers can find you online via search results and map placement. This is a constantly changing environment that involves many different parts to make work. Dozens of factors determine your ranking in search results, each of which needs to be addressed and managed on an ongoing basis. Not tackling this phase makes everything else so much less effective.
Search Engine Marketing
Paid advertisements are a guarantee that you will get in front of potential customers. With paid ads, you can generate traffic to your website almost instantly. This is a great way to market a new service while you wait for SEO efforts to take effect. While Google dominates the market with their Ads, there are other online ad platforms that can be just as effective depending on your customer type.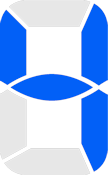 Email Marketing
Just as important, if not more important is staying in contact with your existing customer base. A repeat customer is much easier to convince to buy more products or services than a new customer. Email Marketing is the best and most cost-effective method to stay in touch with customers and interested people. With the highest ROI of any marketing service, Email Marketing is an absolute MUST!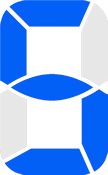 Content Marketing
An important part of a company's online ranking is the knowledge it provides about its products, services and industry in general. The search engines use the content from the website to determine the company's Authority and then compare that to reviews and other feedback. Weather the content is incorporated into the various website pages or in a blog, Content Marketing is an important factor that must not be overlooked.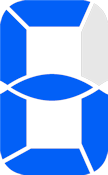 Social Media
Depending on the type of business you are in, a strong Social Media presence can be a deciding factor. Building a large following often leads to referrals and increased awareness about your company. Social Media is also a determining factor when it comes to search engines how they rank your website. Definitely a factor that varies in importance, but still a MUST for just about everyone.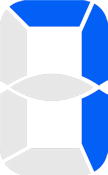 Analytics
What good does a marketing campaign do if you can't analyze the results to determine what generated the best results. Analytics are an essential part of any digital marketing programs and help fine tune the campaign for optimal results. Analytics should be built into every part of your website and should be reviewed and studied constantly.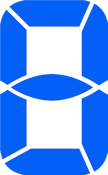 Press and Media
Who mentions your business and what are they saying about it is a critical part of building a website's ranking online. The Press and Media provide excellent opportunities to get mentioned on high ranking websites. The search engines carefully analyze and monitor the online "buzz" about your company and then ranks your website pages accordingly.
Support
Support may not be immediately identified with a Digital Marketing campaign, but the support offered by a business goes a long way to building customer satisfaction. Does your website adequately answer visitor's questions, are they able to connect with your staff when it is convenient for them? Customers are fickle and will move on in an instant if their questions remain unanswered.
The Rewards
With the rapid growth of the internet and all the information available at peoples finger tips, the company that can properly market themselves digitally, the rewards can be unlimited. A properly laid out and executed online digital presence is much more effective and less expensive than maintaining a large physical presence. Call us today, we can help you optimize your business for the digital world.
Start Reaping Your Rewards!
Don't miss out on the opportunities that the digital world is offering companies that are willing to invest into their online presence. Give us a call today or fill out the quote request form below. We can help you transform your business and how your customers use and interact with your website and company online.
DIGITAL MARKETING QUOTE REQUEST
If you would like a quote on a Digital Marketing campaign, please fill out the form below to request a custom quote.
Please be as detailed as possible. This will help us to determine what services would work best for your application. Once we start with the quote, we will need to setup a call to review all the details. Depending on the requirements, a consultation fee maybe required.
Digital Marketing Frequently Asked Questions
What size business needs digital marketing?
Every business needs a website, but a website without digital marketing does not do much for your business. Every company, not matter how big or small needs a digital marketing program to make their website work properly for them.
Does Google Ads really mean instant traffic?
Yes, you get traffic within hours of Google approving your ads. But Google Ads only brings visitors to your website, it is then the job of your website to convert them into prospects or customers. Also, Google wants to generate clicks (for which they get paid) while you want conversions. Working with an expert is essential to making Google Ads work effectively.
Do I really need a blog?
A properly written blog is one of the most powerful digital marketing tools on your website. Some of the main reasons for a blog are:
Increase your site rankings in searches.
You can get potential customers to subscribe to your blog giving you an audience.
A frequently updated blog makes your site seem more active and trustworthy.
Blogs can offer your customers valuable information.
Blogs can help generate "authority" about your products and services.
How long does it take for SEO to start working?
It takes between 3 to 6 months for a well-executed SEO campaign to start working and showing results. SEO is a long-term investment that once it gathers momentum, it keeps growing and paying dividends.
How long should an SEO campaign run?
SEO is a long-term effort that should be started immediately after a website goes live. While it does take 3 to 6 months for the first results start to show, it is well worth the effort. Working on SEO is an ongoing process that should never be stopped. The environment is continually changing, your competitors are changing what they do and if you don't keep up the effort you rankings will slowly start to drop and disappear.
Which Social Media is best for my company?
There is actually a definitive distinction which Social Media platform works best for your business;
If you are a B2C company, then Facebook, Instagram, and Twitter tend to generate the best results.
If you are a B2B company, focusing on LinkedIN make sense.