SEO Kickstart
Getting Your Business Started Online!
FEATURES
Our SEO KickStart plans conisist of the following elements and services. We have bundled the most important into the KickStart and KickStart Plus plans. We have also put together several packages that will claim and update local Directories and Citations  with a one time fee. The Aggegator package is the only service with a yearly cost. Read more details about each of our plans belew by clicking the blue or green plus.
META TAGS
Included with:
Meta Tags are snippets of text that describe what the page is about, but they don't show on the page itself, only in the page's code. As part of the SEO KickStart program we update each web page with a Title and Description Tag. The Title Meta Tag is the most important tag in that they have an impact on search rankings. The Description Meta Tag is both an opportunity to describe what the page is about and at the same time sell it to your visitors. This may or may not be picked by the search engine. There are no guarantees here. But having both Title and Description Tags is of utmost importance in helping your website rank.
WEBSITE ANALYTICS
Included with:
No successful general goes into battle without intelligence, the same principle applies to your website. No business should be online without access to basic intelligence like who is visiting your website, what pages are most viewed, did your email blast generate any traffic, are your ads bringing visitors? These are all functions that a website analytics program can tell you. While there are many different programs available, one of the best, Google Analytics, is completely free. As part of all SEO KickStart packages we will install and configure a Google Analytics account on your website if you don't already have it. The Intelligence it will provide you can help you build a successful online presence.
WEBMASTER TOOLS
Included with:
Google Search Console and Bing Webmaster Tools are free services that provides you with important information about your website and the who is visiting your site. You can use it to find out things like how many people are visiting your site and how they are finding it, whether more people are visiting your site on a mobile device or desktop computer, and which pages on your site are the most popular. They can also help you find and fix website errors, submit a sitemap, and create and check a robots.txt file. Both will also show you how many and which pages each search engine has indexed (read and processed). This is helpful in determining why a certain page or product is or is not showing up in search results. It is also a great tool to inform the search engines about that new page that you just made live rather than crossing your fingers and hoping they will stumble on your exciting new offering. With the SEO KickStart program we will claim, verify, and submit your sitemap to both Google and Bing.
GOOGLE MY BUSINESS
Included with:
Google My Business is one of those essential tools that every business should immediately get setup and optimized when they start up their business. With your Google My Business account you can manage and control dozens of features about your company that will make it easier for your customers to understand your business. It lets you manage how your business appears on Google search results and on Google maps. You can display your office or store hours, enter in holidays, upload photos, monitor and reply to customer reviews and even learn where and how people are searching for you. Google searches account for over 80% of all search queries, so this is one of the most critical tools that can make or break your business's online presence. With the SEO KickStart program, we will setup, verify, and optimize your Google My Business listing and provide you with full access to continue to make regular updates.
BING PLACES FOR BUSINESS
Included with:
Bing Places for Business is an essential requirement for customers who want to reach the approximately 15% of searchers who use the Bing search engine and its affiliates. We will list the details about your business including location (important for Bing and HERE Maps), office and/or store hours, business category, description, photos and videos. Bing Places also comes with the ability to add an automated questions and answers bot to some business categories that can answer visitors' basic questions. Contact us for a quote if you are interested in having us configure and train the Bing business bot. With the SEO KickStart program, we will setup, verify, and optimize your Bing Places for business listing.
STRUCTURED DATA
Included with:
Structured Data is a method of adding code to your web page to help search engines categorize and better understand your content and properly index it. It also helps improve the way your content is displayed in search engine ranking results. While there are many different types of Structured Data types, we use JSON-LD which is currently preferred by Google, Bing, Yahoo, and Yandex. JSON-LD stands for JavaScript Object Notation for Linked Data. JSON-LD annotates elements on a page, structuring the data, which can then be used by search engines to better understand the elements of your web page and establish what your page is actually all about. This helps with creating a more organized and better overall website. We include JSON-LD code on the number of pages that you have signed up with the SEO KickStart Plus package only.
LOCAL CITATIONS
Included with:
Citations/Directories Only
A Local Citation is any mention of your business online. This can include anything from your local town economics' development center to a listing of who, what, and where about your business. The important factors about local citations is that they all agree and show the same business contact information. The number of mentions of your business is also a good indicator to the search engines of how popular your business among your local community. With our Citations/Directories package we find and clean up many of these listings. This is a one-time only fee which will remain long after we made the updates. If you end up moving locations or changing other important business information, we will recommend to refresh of this service.
LOCAL DIRECTORIES
Included with:
Citations/Directories Only
Local Directories are websites that list businesses in your local area. In many ways these are the direct evolution/replacement of the old Telephone Yellow Pages. Actually, the current online version of the Yellow Pages is the perfect example of a Local Directory. There are dozens of these Local Directories like Merchant Circle, Manta, Super Pages, Four Square… that help drive traffic and customers to your website. Just like the Local Citations, it is very important that all this information is accurate and the same. These are all indicators to the search engines that your business is on top of its online presence. With our Citation/Directory package you can select how many of these Directories you would like us to Claim and Optimize. This is a one-time service and unlike several other services out there, we don't charge you extra each month or year. In the event that there is a major change to your business contact information, only then would you need to redo this service.
AGGREGATORS
Included with:
Wonder how your business data listing started showing up across the web?  How did my business information appear in local directories without me ever having setup accounts and submitting my information? This is all due to Data Aggregators. These are data mining systems that spread your business information online. They collected and shared your business data gathered from a multitude of sources including search engines like Google. These Data Aggregators are very good at spreading information around, but they can't differentiate between accurate and outdated or incomplete information. For SEO purposes and for potential clients it is essential that this information is correct. This information includes the Name, Address, and Phone number (NAP) of your business. With our Aggregator plan we make sure that your correct information is submitted to the main aggregators. In the United States, there are 4 main aggregators, Infogroup, Localize, Acxiom, and Factual. Factual maintains business data in more than 50 countries. Your business information is something that the Aggregators are constantly trying to check for updates, so this is an ongoing subscription and is billed automatically at $250 per year.
SELECT SEO KICKSTART OPTIONS
Select the desired SEO KickStart options below. Choose either KickStart or KickStart Plus, not both. For additional local ranking traction, also choose both Citations/Directories and the Aggreators packages. Please note that the Aggregators package is a yearly cost that once setup will be automatically billed. The first 3 packages are all one time costs.
Generate Meta Titles

Write Meta Descriptions

Setup Google Search Console

Setup Bing Webmaster Tools

Setup Google My Business

Bing Places for Business

Final Detailed Report
KickStart Plus
Starting At
Everything from the base KickStart Program Plus the Following:

Analysis of each page

Microdata Research

Installation of Microdata on each relevant page

Code Verification

Duplicate Content Checking

Detailed Report
Citations/Directories
Starting At
Manual citation clean-up

Claim directory listings

Build new, accurate citations

 Submit to new directories

Remove duplicate listings

Pay once, no annual fees

Live Online Report
Business Data Submission

Submitted to the 4 Main Aggregators:

Neustar Localeze Submission

InfoUSA Submission

Acxiom Sumission

Factual Global Submission

Live Online Report
Worldwide Reach
Our Local Citation and Directory services come with a Global reach! We can get you listed in over a dozen countries worldwide!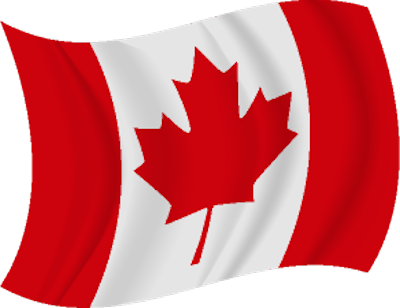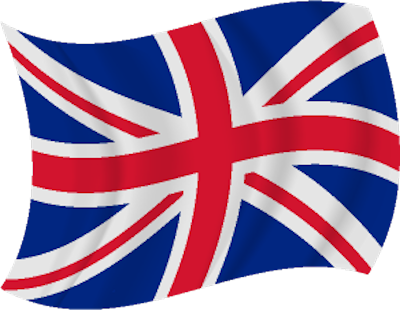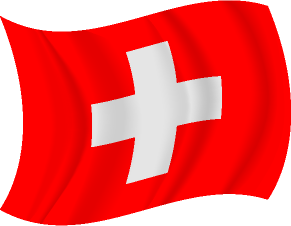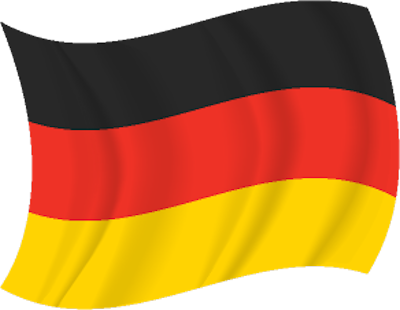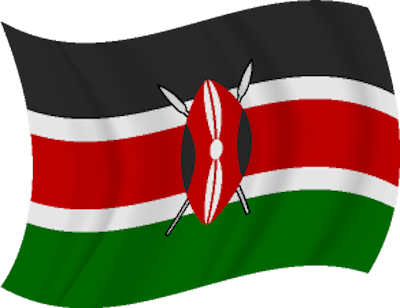 SEO KickStart Frequently Asked Questions
WHAT ARE META TAGS?
Meta tags are snippets of code that added to each page of your website detailing what that page is about so that the search engines understand it easier. Without meta tags, the search engines have to make educated guesses. While there are many different types of tags, the 2 most important are the Title Tag and the Description Tag. These two tags are what the search engines often use to display on search result pages.
WHY IS GOOGLE SO IMPORTANT?
Google rules the online world powering 80% plus of all search queries. Google search results can easily make or break your business's online presence. With our SEO KickStart packages, we set up your business correctly with the basic Google applications. These include Google Search Console and Google My Business. Here you can tell Google what your business is all about, help customer find you,  and manage your reputation.
WHY IS THE KICKSTART PROGRAM IMPORTANT?
Our SEO KickStart program sets up the basic services to get your business online and to enable you to manage many of the more important aspects like reputation, categories, service radius, and office/store hours.
Why Should I Upgrade to the KickStart Plus?
The KickStart Plus goes an important step beyond the base KickStart program in that it adds JSON-LD code that helps the search engines correctly understand what you are actually saying on each page. Don't let the search engines best guess your business.
How does the KickStart help my business?
The KickStart programs will get you setup with all the important services from Google and Bing. Here you can see who is visiting your website, respond to reviews, and manage many other aspects. The KickStart programs will help you stay in control of your online presence.
What should I do next after the KickStart?
The KickStart programs do not include any ongoing SEO (Search Engine Optimization) or SEM (Search Engine Marketing) efforts. To effectively rank your website, you need to maintain an ongoing SEO effort. A good SEM campaign (Google Ads, Bing Ads, Facebook Ads…) will drive customers to your website. The following services are recommended:
Short Term: An SEM advertising campaign to drive customers to your website.
Long Term: An SEO program to help optimize your website and manage your online presence. A Content Marketing effort is another important ingredient to help grow your online presence.
WHAT ARE LOCAL LISTINGS?
Phone books are rarely used nowadays. They have been replaced by digital online versions like Yellow Pages, Merchant Circle, Manta, and many others. These listings are called directories and citations and help drive local traffic to your website. Ensuring that all this information is correct is an important part of Local SEO efforts. Above all these directories and citations are the Aggregators, these publish your details via many channels.
IS BING STILL IMPORTANT?
While Bing is a distant second when it comes to search queries, they still bring close to 20% of your websites traffic. While this might make or break your business, it definitely helps affect the bottom line. The SEO KickStart package will set up and list your business correctly with Bing. These include Bing Webmaster Tools and Bing Places for Business. Again here we will tell Bing what your business is all about.
CAN I CLAIM THESE DIRECTORIES MYSELF?
You can definitely claim most if not all of these directories yourself, but it is a long and tedious process.
What happens if I move to a new location?
Our Citation/Directory serivice is a one time service. If you move to a new location, you would need to purchase this service again so that we can update all the listings with your new information.
How long does it take for changes to update?
The initial setting up and claiming existing citations and directories takes between 4 to 8 weeks. Updates usually go much faster, usually 2 to 4 weeks.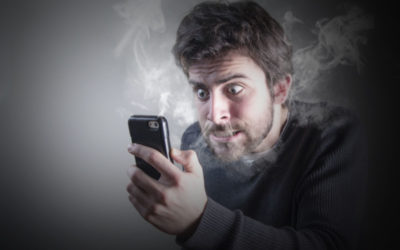 The Review: #@%&#! How you respond makes a world of difference! The Facts Research shows that most consumers do research before the purchase process and often trust online reviews, making these reviews key to your business' success. 88% of consumers trust online...
read more
Subscribe To Our Newsletter